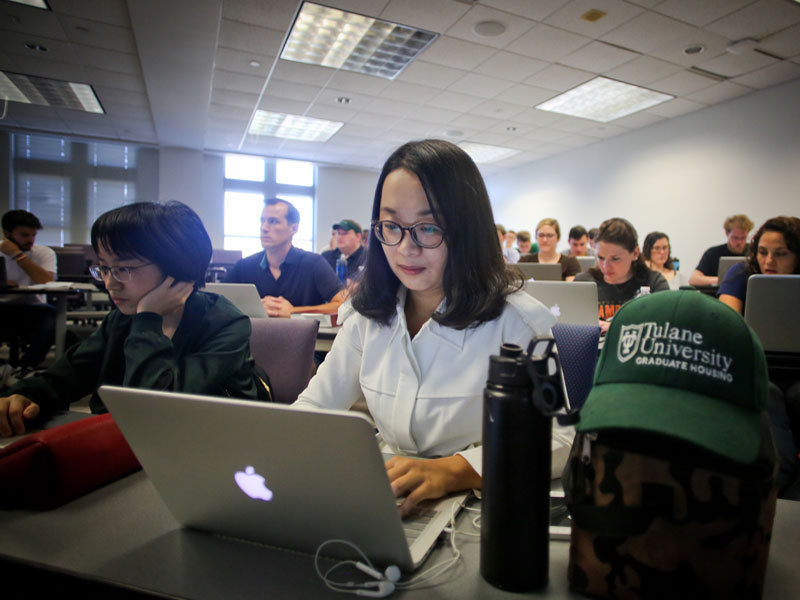 Master of Science: Sport Studies
The new Master of Science in Sport Studies, from the Tulane School of Professional Advancement in partnership with the Center for Sport, is a graduate certificate program that delivers practical, professional skills for pursuing a career in the sports industry. The courses provide insight into a range of topics related to sport and culture, such as how sports franchises and leagues promote themselves, ethical issues in sports, the role sports have in uniting and dividing communities, the psychology behind athletic performance, and more.
Students may choose from a selection of courses in particular areas of interest to receive graduate-level "stackable" certificates. Upon completion, all credits earned in pursuing Sport Studies certificates can be applied directly to the Master of Sport Studies program. There are four available certificates within the program: Sports Medicine, Sport Administration, Sport Coaching, and Sport Security. For more information, visit SOPA.
Tulane School of Law - Sports Law
The Tulane School of Law is the first law school in the country to offer a certificate of specialization in sports law for Juris Doctor (JD) students. Additional sport-focused law programs and opportunities for students include the Tulane Sports Law Society, internship and study abroad opportunities, and working with The Sports Lawyers Journal. For more information, visit the Tulane Sports Law page.
Tulane School of Medicine
Sports Medicine Elective Courses
NSCI 6130 Sports Related Brain Injury
KINE 6450 Legal and Ethical Principles in Management